Engineering Service, Inc. » News



News








Sony has just announced new SxS Pro X Cards and an SxS Pro X card reader at NAB 2019. SxS Pro X is the next step up from SxS Pro+ and it offers transfer speeds of up to 10Gbps (1250MB/s). This is significantly faster than the SxS Pro+'s 3.5 Gbps max read speed, and 2.8 Gbps max write speed. The claimed transfer and write speeds of the new SxS Pro X are also higher than those of the Sony AXS Memory A-Series Cards that are used in their AXS-R7 and AXS-R5 RAW recorders.






KEY FEATURES
Transfer speed up to 10Gbps (1250MB/s)

Stable 4K video capture of high frame rate

Durable and reliable

3.5 minute transfer of 240GB of video content with new SBAC-T40 (reader/writer)
The SxS Pro X cards will come in two capacities: The SBP-120F (120GB) & SBP-240F (240GB).
I think the real benefit of these new cards is ability to offload large amounts of data in a relatively short period of time.
Even though these new cards look like they could easily record Sony's RAW & X-OCN formats, that is unlikely to happen. With RED owning several patents on in camera compressed RAW recordings I think you are still going to have to use a Sony AXS-R7 to record RAW & X-OCN formats when using a VENICE, F55 or F5.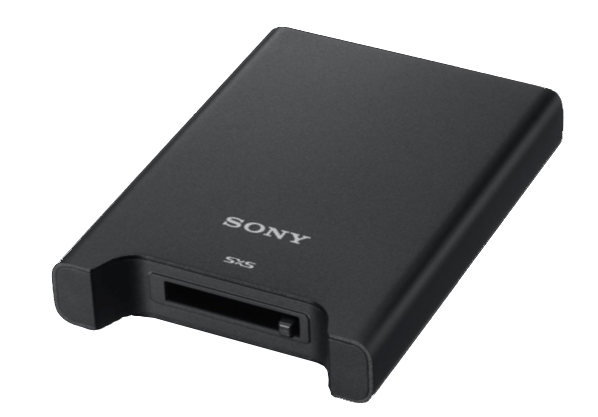 Sony has also announced the SBAC-T40 SxS memory card reader/writer. While it looks identical to the existing SBAC-US30 it offers approx. 3x faster transfer speeds when using an SxS Pro C card.
KEY FEATURES
Approx. three times fast transfer speed with SxS PRO X Memory card

It takes about 3.5 minutes for copying XAVC Intra 4K 60PsF 45 minutes footages (240GB)

Best connectivity with the latest Mac products. SBAC-T40 connects to the latest Macs via Thunderbolt 3 for data and power transfer (Subject to certification)
The cards as well as memory card reader/writer SBAC-T40 SxS are expected to be available in the northern hemisphere fall.
« To the list of news