Engineer Service » Catalog » Lighting equipment » Litepanels » Ringlite Cinema



Ringlite Cinema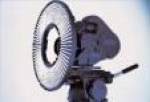 Models: 5600°K • 3200°K
Employing an array of seventy-two segments of ultra-powerful LEDs laid out in a precisely spaced concentric design, this ingenious illumination tool produces an even quality of luminous, soft, directional output.
Ringlite controls lighting through three separate, adjustable circuits. Operators can select 24, 48 or the full 72 LED segments. Thanks to its heat-free and flicker-free output, Ringlite can be moved in close with no discomfort to the subject. The systems ergonomic integrated dimmer control enables instant dimming from 100% to 0 with minimal shift in color. For additional lighting refinement, a set of interchangeable correction/diffusion gels is available. They fit neatly on the face of the unit, held in place by a translucent cover.
Ringlite draws just 70 watts. Power is provided by an AC/DC switching power supply, which operates from 90-260VAC. The optional DC power supply allows the unit to run from a standard battery belt or other DC power sources.
Measuring 19" in diameter with an open center of 9" and a depth of 3.5", this slim, low-profile light source fits comfortably around virtually any professional shooting lens. Outfitted with a Panavision, Arriflex or video bracket, the unit mounts firmly on the camera systems lightweight support rods. Ringlite can also be mounted remotely via a baby-pin bracket or handheld.
The optional 24-30VDC power supply that integrates circuit and dimming control can power off any battery source with a 3-pin XLR. A set of 3 blackout filters in 1/4, 1/2, and 3/4 is available.